Invisalign Teen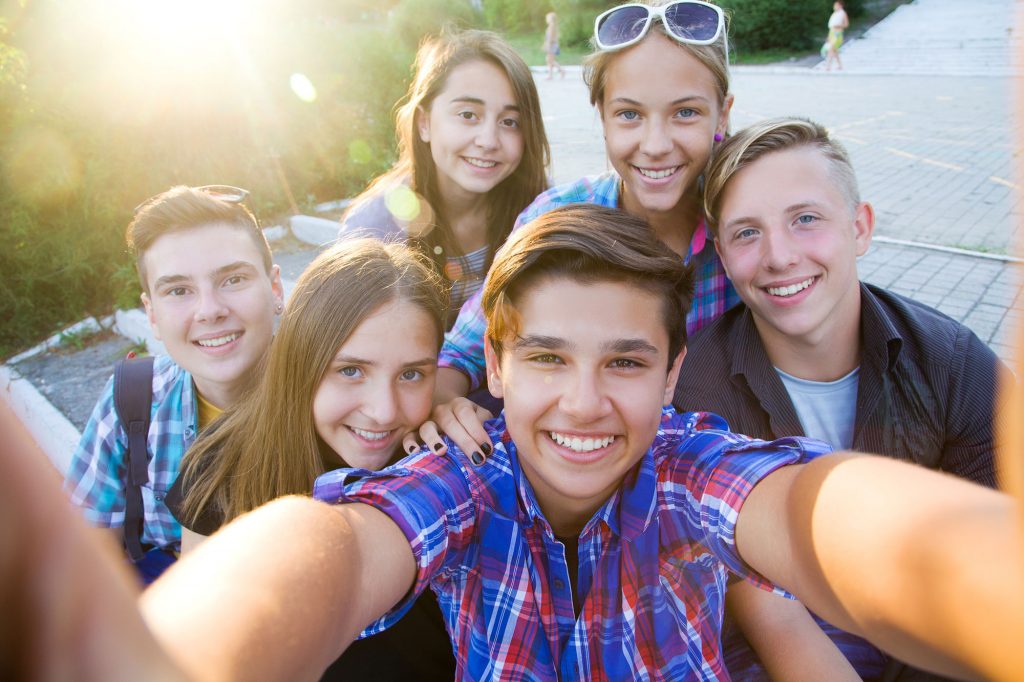 If you are in need of orthodontic treatment, but don't want to have braces, then Invisalign Teen is the clear alternative to braces! Invisalign aligners are:
Customized to fit your mouth
Clear
Removable
Comfortable
Let's face it. With school, sports and hanging out with friends, getting metal braces is not at the top of your list of favorite things to do. Guess what? With Invisalign Teen®, you can straighten your teeth without having to deal with metal wires and brackets. That means you can still do all the things that make these the best times of your life.
NO ONE NEEDS TO KNOW
Invisalign Teen aligners are made of a smooth, clear plastic that is virtually invisible! Your friends probably won't even know you're wearing them. In fact, they're so comfortable, you may not even notice you're wearing them either. Whether you're taking pictures or just hanging out with friends, you'll enjoy a better smile every day.
EAT WITH FREEDOM
You probably have friends with braces who aren't allowed to eat certain things like popcorn or hard pretzels. With Invisalign Teen, you're free to eat all of your favorite foods whenever you want because the aligners are completely removable. No broken braces to worry about!!!! This also means you can easily brush and floss your teeth.
KEEP DOING WHAT YOU LOVE
Playing sports or a musical instrument are easy with Invisalign Teen. Braces can sometimes prevent you from enjoying the things you want to do. Invisalign Teen helps you focus on doing what you do best—being a teenager.
How does Invisalign Teen work?
Wear each set of aligners for about two weeks.
Remove only to eat, drink, brush and floss. Keeping your teeth clean is easy!
Your teeth will move gradually each week.
Visit us every 8-10 weeks.
Total treatment time averages 6-15 months.
Average number of aligners is between 18 and 30
Don't worry about lost aligners….Invisalign Teen includes 6 replacement aligners in case some are lost or broken
Mom and Dad, worried about how much your Teen will wear the aligners? No problem….there are blue dot indicators on the aligners to show how long each aligner has been worn
What conditions does Invisalign Teen treat?
Invisalign Teen can treat a broad range of dental and orthodontic conditions, which, in the past, were usually treated with traditional braces. These conditions include:
Overly crowded teeth
Widely spaced teeth
Crossbite
Overbite
Underbite
Why choose Dr. Newman for Invisalign Teen?
Dr. Yana Newman is a 2014 Preferred Provider of Invisalign® in Bordentown, NJ and Cream Ridge, NJ. She has experience utilizing Invisalign in many patients with a variety of different orthodontic needs. Additionally, Dr. Newman is a Board Certified Orthodontist by the American Board of Orthodontics. Only 40% of all orthodontists have taken this extra step and completed difficult oral and written examinations to become Board Certified. You can rest assured that you are entrusting your orthodontic care to an experienced orthodontist that has treated thousands of orthodontic patients and created beautiful and confident smiles. That extensive experience enables Dr. Yana Newman to treat the most difficult cases, often times treating patients that were told Invisalign® was not for them. Lastly, with the iTero 3D scanner, you no longer have to have the gooey impressions necessary to fabricate your aligners. Dr. Newman and her team can take a digital scan of your teeth and your aligners will be more accurate, comfortable and arrive faster!!!
Schedule your complimentary consultation with Dr. Yana Newman to discuss starting your Invisalign Teen treatment.